Status:
Completed
Completed On:
Aug 2023
Start Date:
Apr 2023
Cost:
$35,354.79
3rd Block of Classrooms for Gajal Primary
Create a positive learning environment
789 students are enrolled in Gajal Primary School. The students, teachers, and community take pride in their school.
Student attendance is over 90% and teacher attendance is 100%.

80% passed the national exam last year (2.5x the national average).

Bathroom supplies (soap, menstrual pads for girls, bucket and brush for cleaning have been available 100% of the time.

Hygiene training has been completed every year .

All students are receiving daily meals.

Maintenance incidents have an average time to fix of 47 days (a bit over our target, but still acceptable).
To date Karimu has completed these projects at Gajal Primary:
They currently average 66 students per teacher and 131 students per good classroom. So half the student body is still receiving instruction in the old dark and dirty classrooms where children can hardly see what the teachers write on the faded blackboards. Windows without glass allow heavy wind and rain to come in.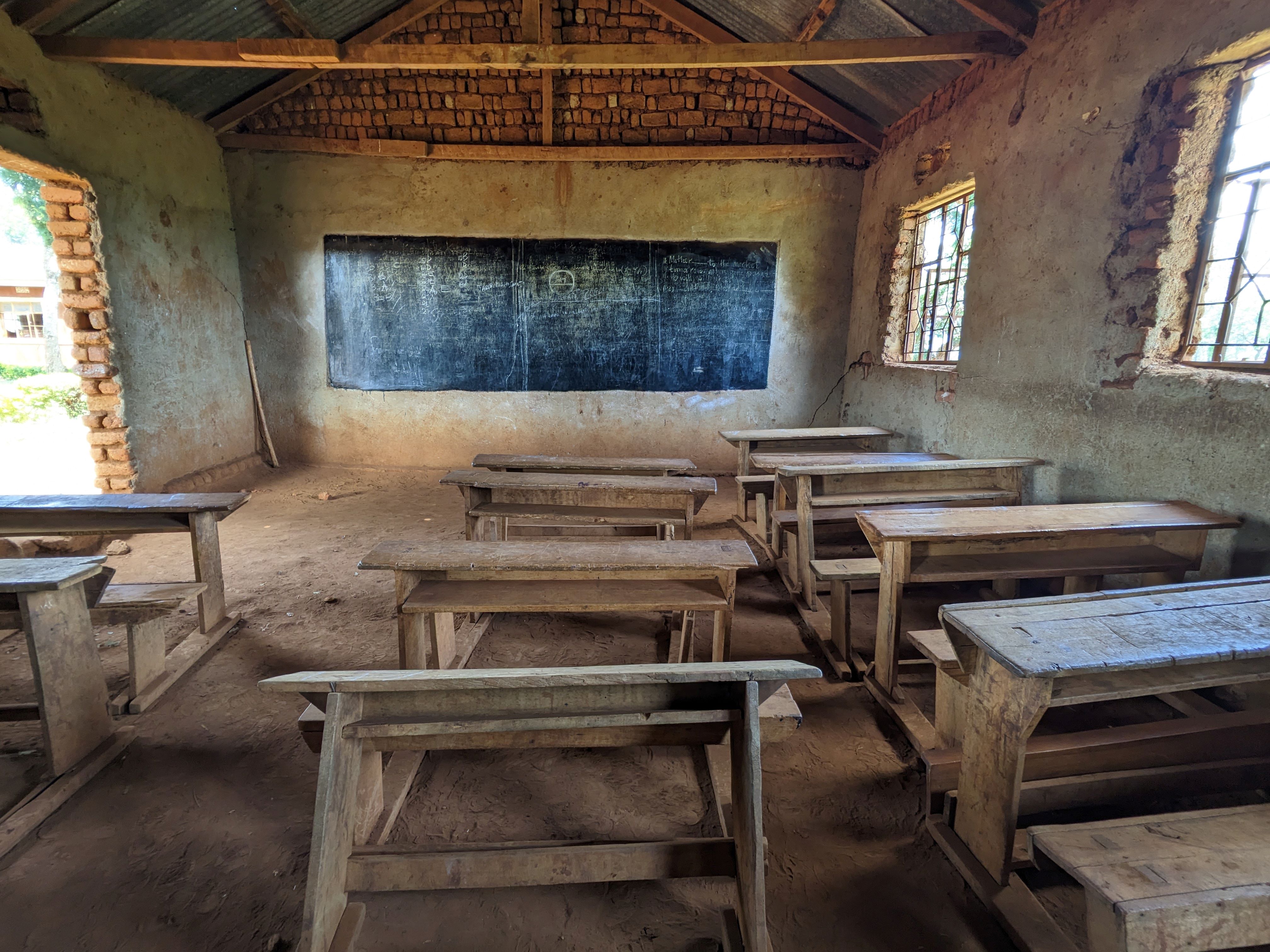 Our goal is to have 45 students per good classroom. This project builds the next block: 3 classrooms and 1 office, at Gajal Primary. We hope to build 3 more blocks after this project completes. We want all students in Ayalagaya to have bright, safe classrooms in which to learn: that means rooms with functioning roofs, windows, and doors to keep out the rain, wind, and cold, rooms that are well lit and have legible blackboards, rooms with solid floors that can be cleaned for sanitation and keep down dust, and rooms that provide inspiring learning environments.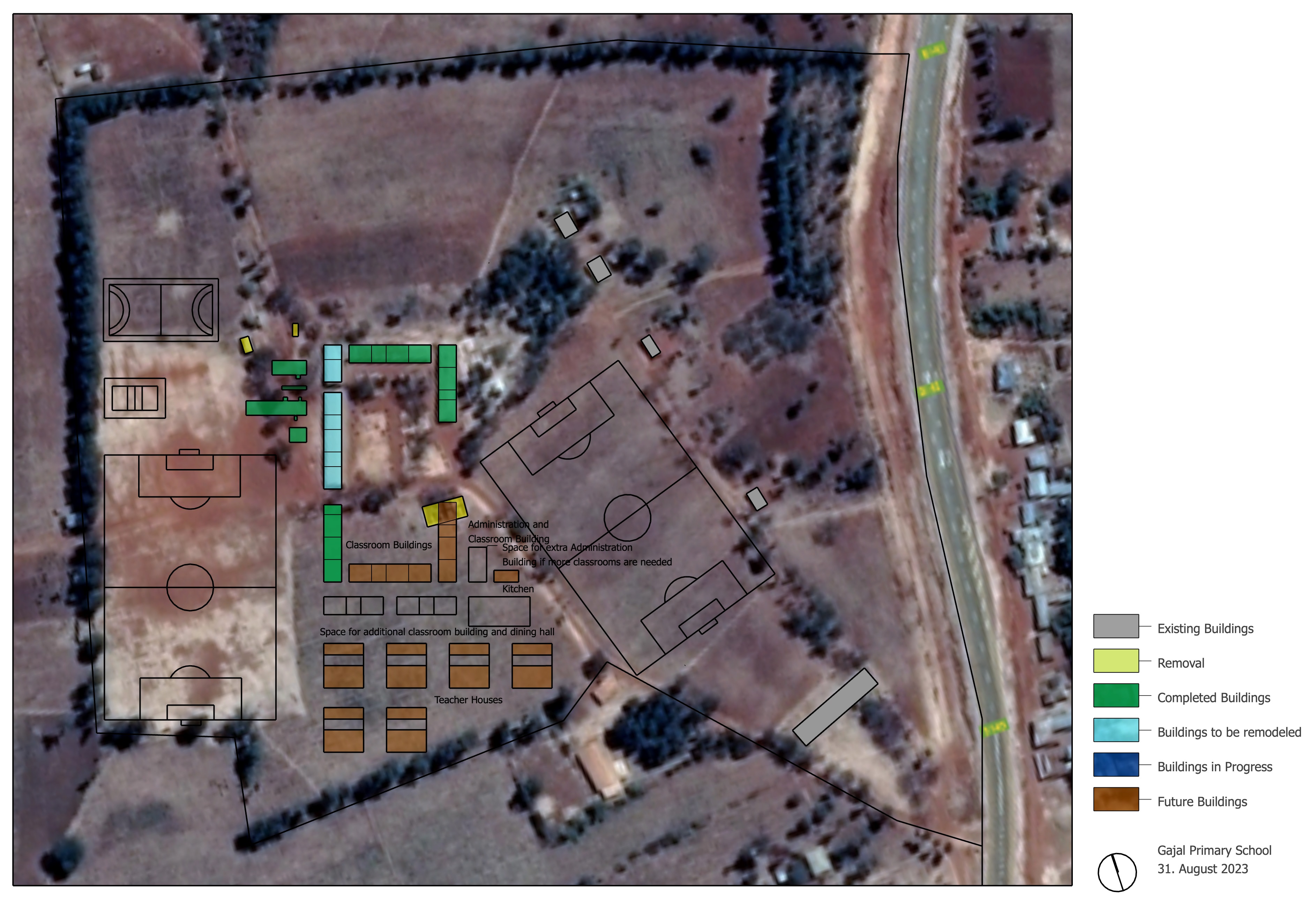 For this project the community will contribute Tsh 6,711,000 Tsh, or 8.6% as follows:
Demolition of the existing building = Tsh 1,000,000

Dig the foundation =Tsh 400,000

Provide bricks for the construction 20,900@100 =Tsh 2,090,000

Pay cash =Tsh 3,221,000
Like all school construction projects, the school has the responsibility to inspect, report, and repair any maintenance incidents. Their performance to date gives us confidence in their care for the new facilities.
The project was completed in August with a beautiful new building and bright classrooms.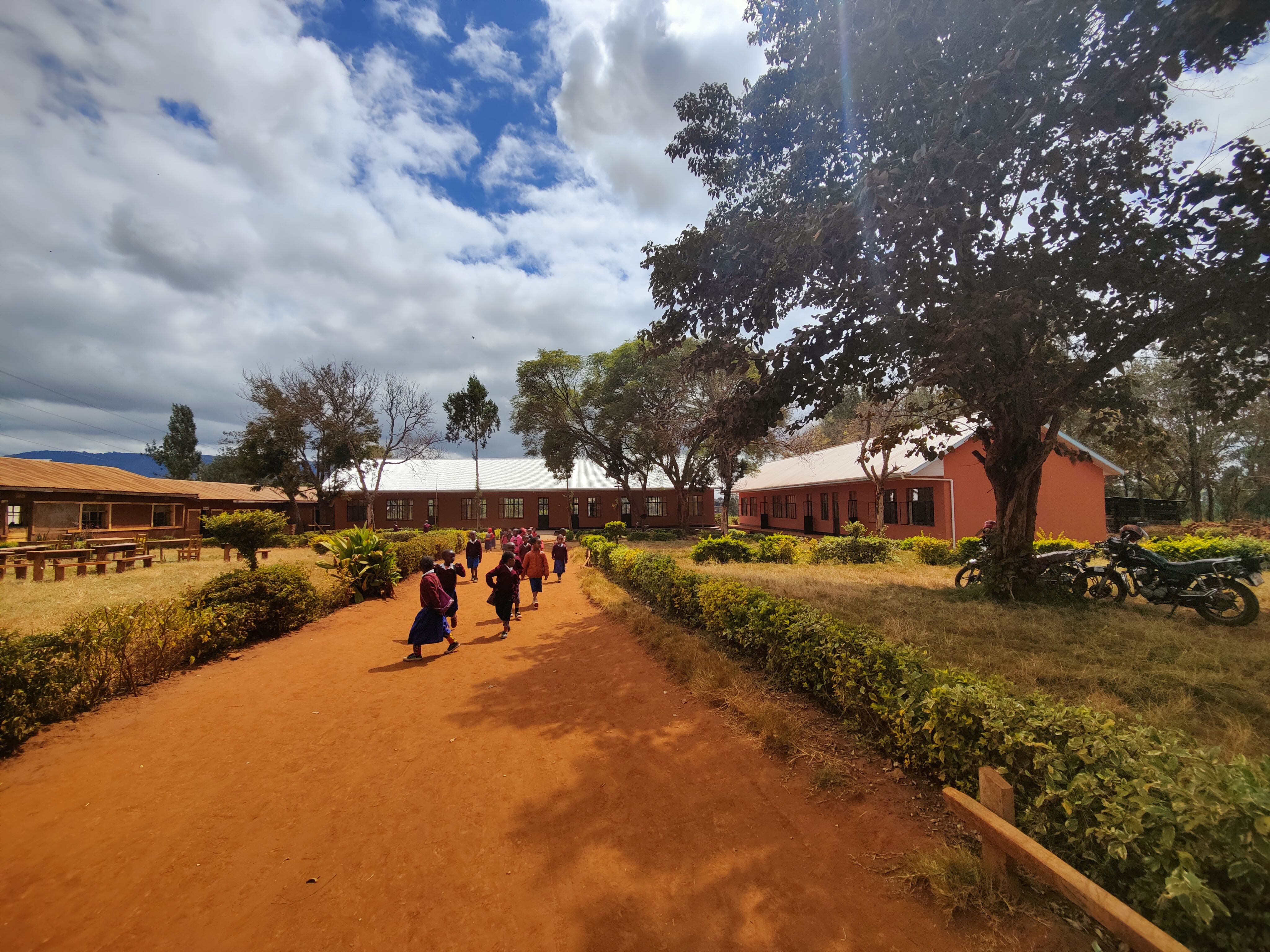 Benefits:
Better learning environment

Higher attendance rates

Improved academic performance in the national exams

Increased primary school enrollment

Increased in secondary school enrollment
Cost:
Karimu cost $32,476.36

Community contribution $2,878.43