Status:
Completed
Completed On:
May 2022
Start Date:
Nov 2021
Cost:
$103,453.06
Enhance Medical Treatment
3rd Building of the Dareda Kati Health Center Complex
Our current major health goal is to provide access to a health center for all Ayalagaya ward residents within a 30 minute taxi ride. With the completion of the first 2 buildings: the maternity ward and the outpatient services building we have already been able to enhance services to the community with additional medical staff. The completion of the 3rd building, the overnight ward, will enable treatment of patients requiring overnight observation and longer treatment. Today such cases would have to be referred outside of the ward.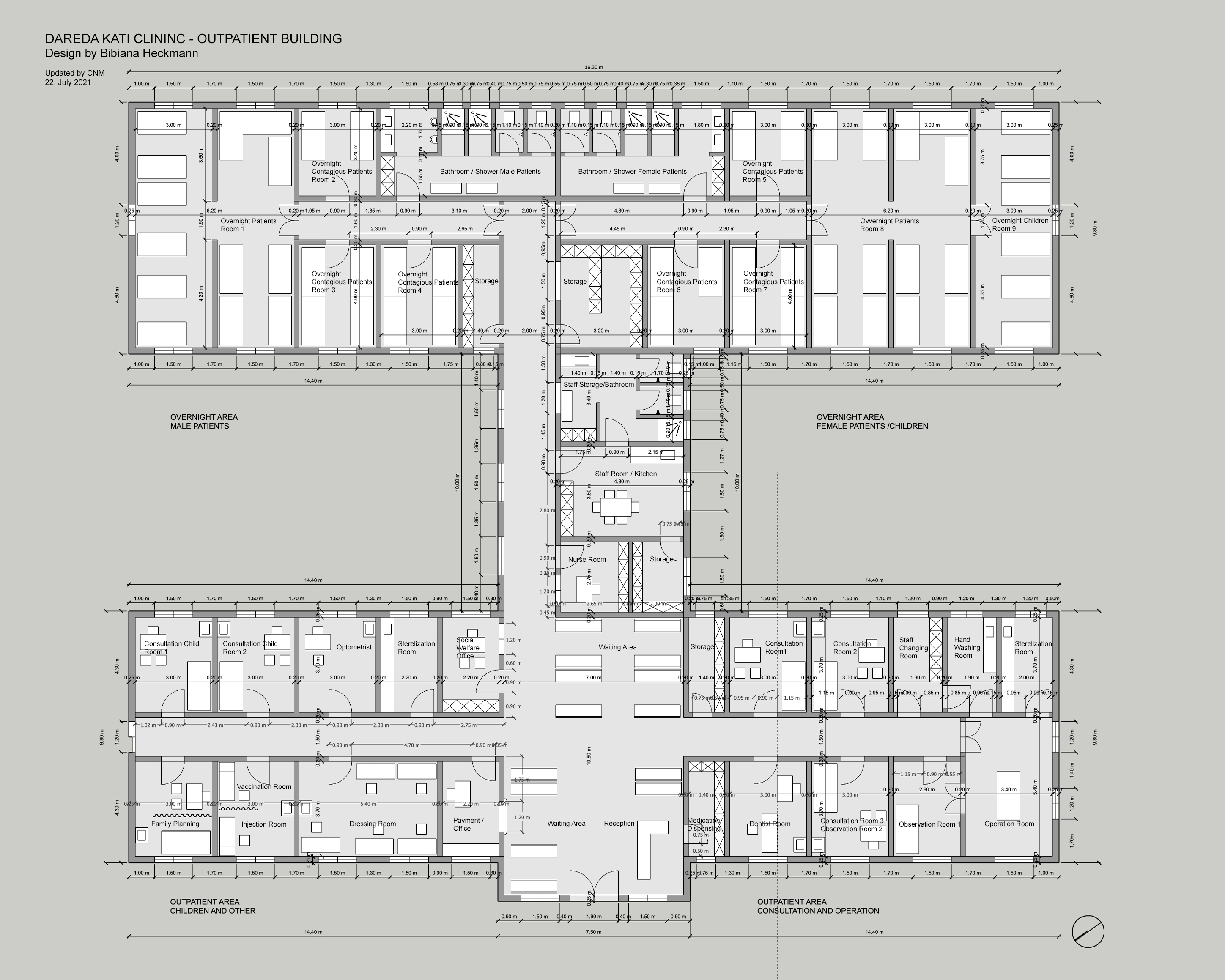 As with the outpatient services building, we did not ask the community to contribute to the cost of this project as we asked so much of them in 2021, however, thousands of community members showed up anyway to dig the foundation for multiple buildings on site. They completed in 3 hours what we would have paid dozens of workers to do over 3 days.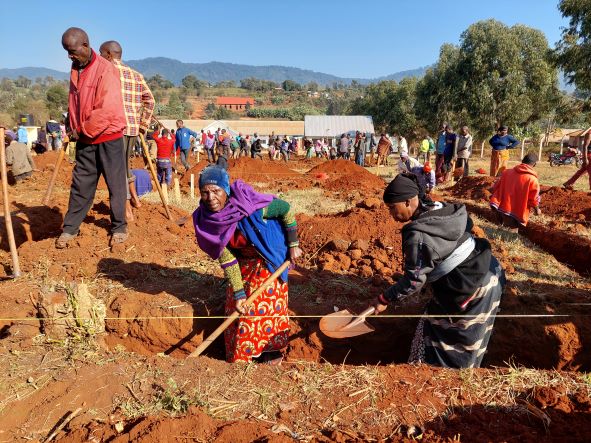 Our partnership with the Ministry of Health remains very strong and they have already expanded the staff for the clinic adding 7 new nurses and 1 new doctor. We are expecting an additional 3 doctors and 1 anesthetist. Additionally, one of our head nurses will be receiving anesthesia training to support the surgical theater in the maternity ward.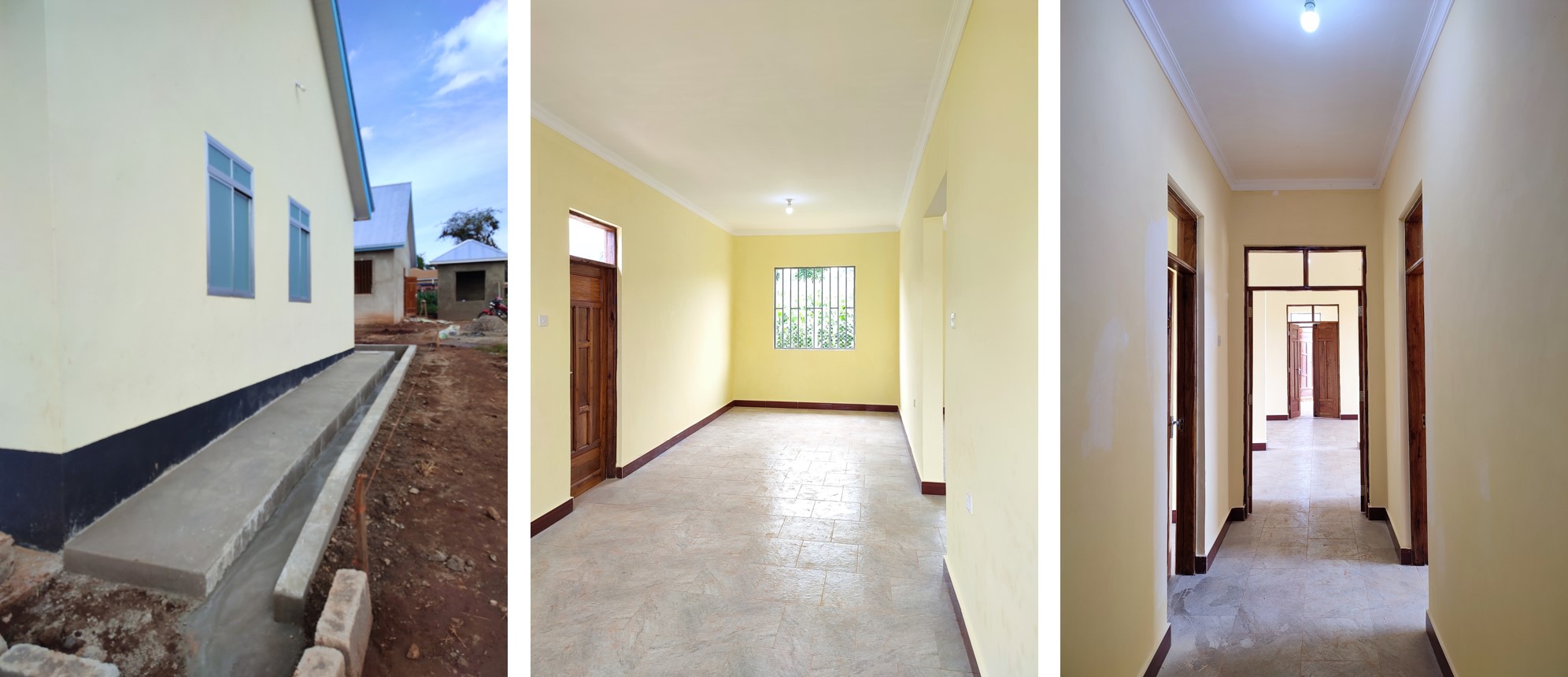 We hope to complete the overnight ward, the pediatrics, obstetrics, and family planning building, and the walkways, security gate, and oxygen building in 2022 leaving the laboratory and mortuary for 2023.
Here is the completed building.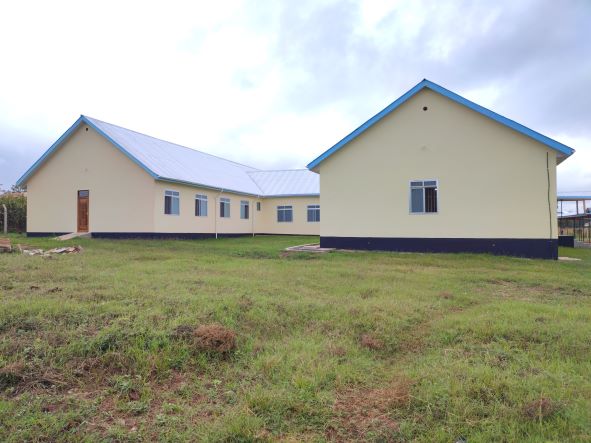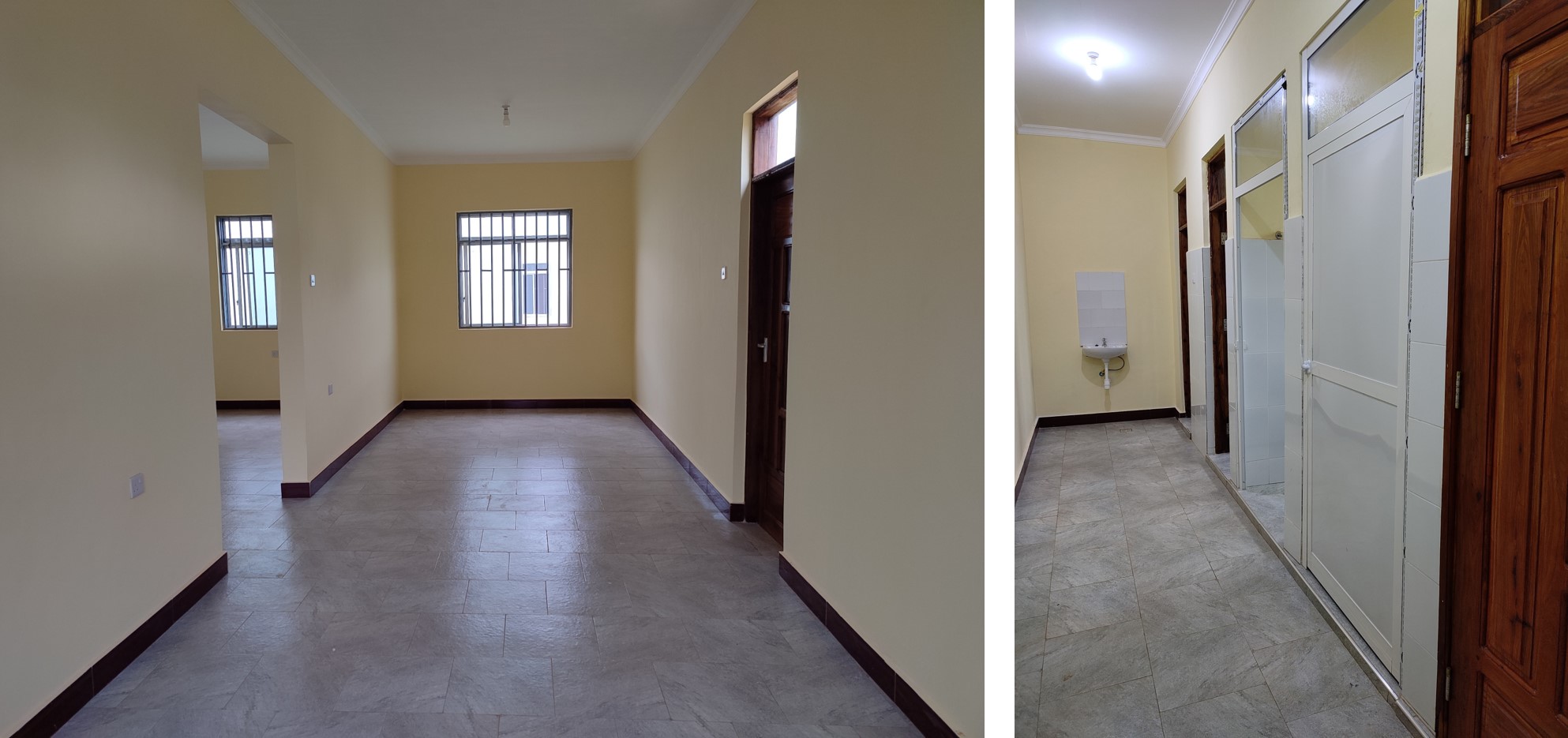 Benefits:
Expands medical services to 50,000 residents in Ayalagaya and neighboring wards
Cost:
Karimu $103,193.77

Community cost $259.29