Status:
Completed
Completed On:
Oct 2021
Start Date:
May 2021
Cost:
$96,360.21
Health Center Maternity Ward
First Construction to Expand the Dareda Kati Dispensary into a Health Center
We have completed construction of the dispensaries in Ayalagaya providing basic health services to residents within an hours walk. However, that still leaves many healthcare gaps as dispensaries provide limited services. During daytime hours, dispensaries only address minor illnesses like upper-respiratory infections, treat minor injuries, provide maternal and child health services, and monitor and treat chronic diseases like tuberculosis or HIV.
However, a person with a broken leg or other acute injury, patients requiring diagnostic machines like X-rays or ultrasounds or proper diagnosis, and even a woman's first birth must all travel to the nearest hospital or health center (a mini-hospital). Unfortunately many Ayalagaya Ward residents live as far as 40 kilometers from the nearest hospital. While this seems a short distance in western terms, few people own cars or motorcycles and bus service is unreliable or non-existent. Taxis are costly. And during the rainy season dirt roads to the nearest hospital can become impassable. Thus, a hospital trip for someone who is sick or injured or unable to afford a long taxi ride can take many hours.
We want to ensure that all villagers can reach a health center by taxi within 30 minutes. Karimu has the support of the local government officials and the Tanzanian Ministry of Health to expand the Darada Kati dispensary to a health center. When complete, the health center will have a maternity ward with overnight stays, a surgical theatre, and neonatal support; an outpatient ward with diagnostic machines and for overnight staffing and patient support, an onsite laboratory for testing, a family planning and vaccination center, staff housing, and a mortuary.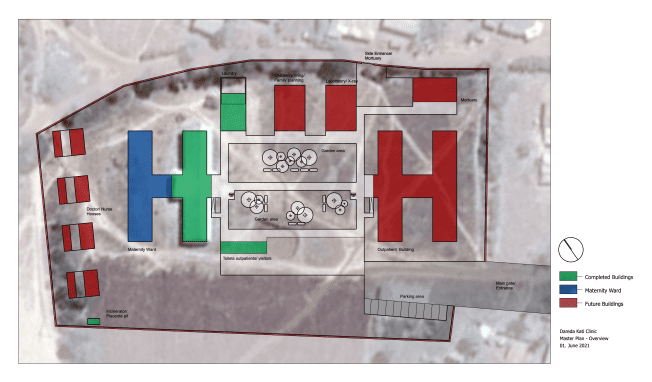 Construction will be done in phases and as funding allows, but we expect it will take 2-3 years to complete. Karimu has secured the funding for the maternity ward which will be built as an extension to the existing dispensary. The new maternity ward will solve many problems for Ayalayaga families: it will provide overnight stays for women nearing labor who live farther away, it will enable first time mothers to stay in the ward reducing the cost of childbirth as they no longer need to go to a far away hospital and making it more likely that they will go to the health center rather than attempt a home birth, and it will provide enhanced care for women needing cesarean birth, neonatal care for premature infants, and post delivery care for mothers as needed.
Karimu is asking the community only for labor for the foundation as we have asked so much this year with the hostels and high school. The Tanzanian government has agreed to staff the maternity ward, provide the furniture and equipment, and pay for the operational costs. Upon completion of the maternity ward, we will need to construct the outpatient building in order to move all non-labor related medical services there. Until then, the maternity ward will have to provide all medical services not allowing mothers to stay overnight in the health center and, consequently, not making C-sections available until the outpatient ward is completed.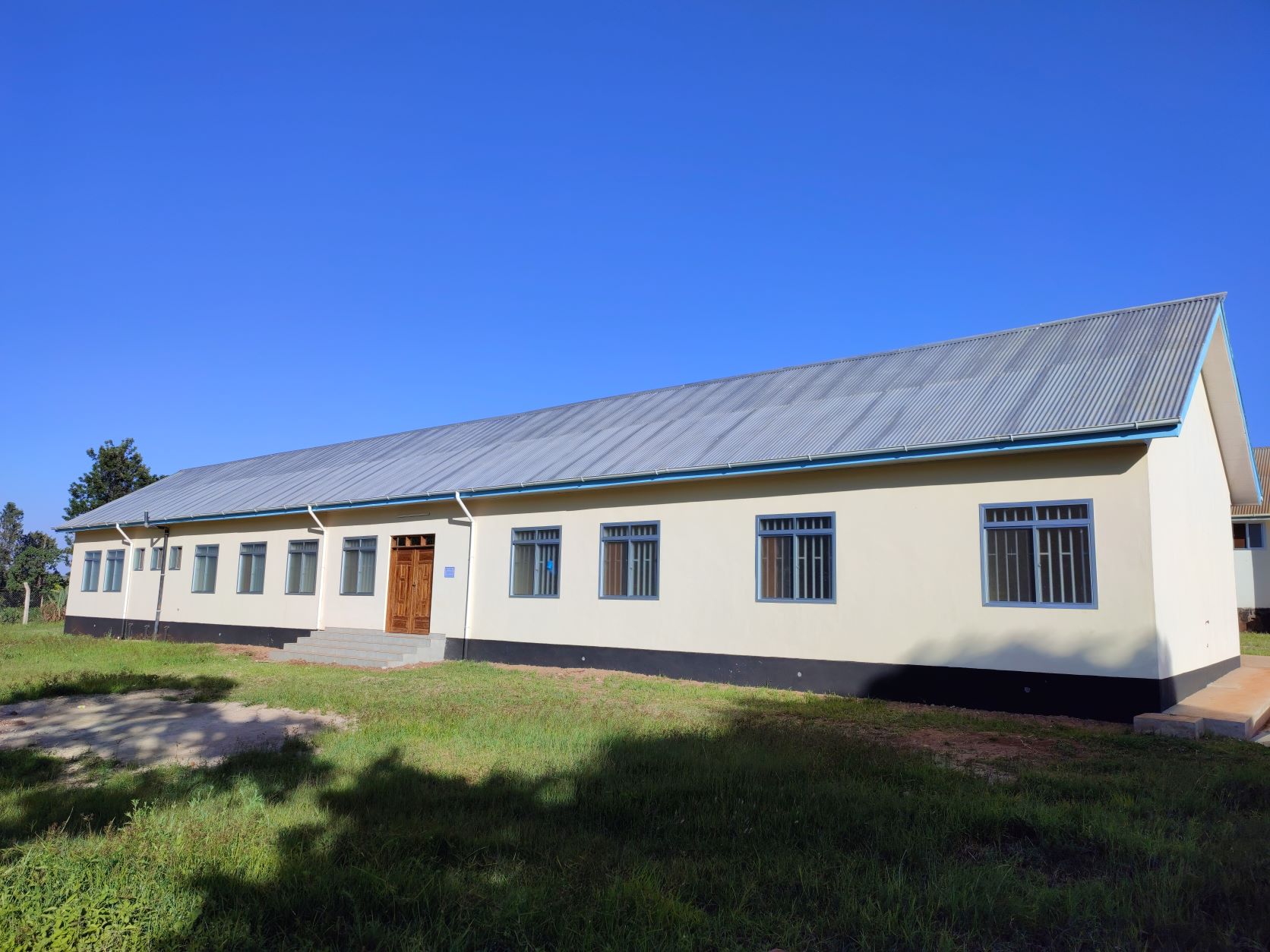 Expected benefits:
Lower cost for first time mothers as they can stay in the ward

Lower risk for births given the increased likelihood of mothers going to the health center, ability to arrive early to await the onset of labor, and availability of C-sections for emergency situations

Lower infant mortality with neonatal facilities within the ward
Cost: * Karimu: $96,100.92 * Community: $259.29
Learn more about Karimu Health Program .