Status:
Completed
Completed On:
Aug 2020
Start Date:
Mar 2020
Cost:
$33,765
Construction of Housing for Doctors and Nurses
Karimu's partnership with the Tanzanian regional government has enabled the clinic built in 2016, planned as a simply maternity clinic, to satisfy many of the local population's general health needs: treatment of upper respiratory infections, gastrointestinal disorders, treatment of HIV/AIDS, diarrhea, pneumonia and tuberculosis, among others. Since the beginning of 2108, the Dareda Kati Health Clinic has been operating in its entirety with a full-time doctor and several nurses.
Unfortunately, maintaining such highly qualified professionals (who studied in the large cities) in remote areas without proper housing is a major challenge. It is understandable that highly educated individuals who have lived in large cities in comfortable houses with electricity and running water may not want to live in a mud house with straw-made roofing and with no electricity or clean water.
Karimu has built new housing for the clinic's medical staff in order to retain them, guaranteeing high quality medical service at the clinic. Additionally, because they live close enough to the clinic, they can provide medical services at off hours. The provision of timely, effective care plays a major role in medical emergencies. Living close to the clinic, doctors and nurses are able to offer after hours emergency services, avoiding crucial delays in patient treatment.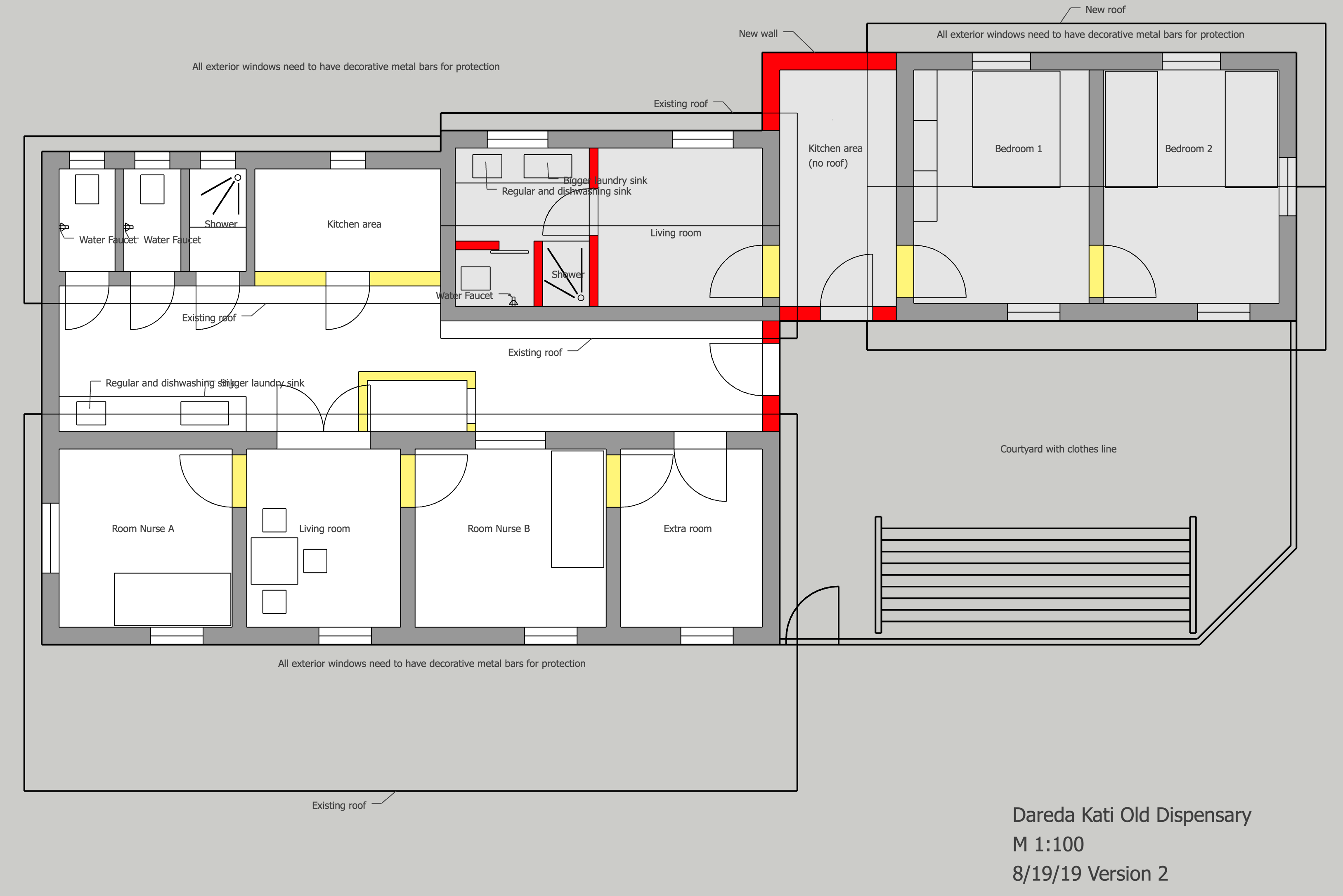 Expected benefits:
Retain highly qualified nurses and doctors for a longer period

Higher quality medical services

Improved health services particularly during off hours
Learn more about Karimu Health Program .