Status:
Ongoing
Start Date:
26 Sep 2022
Cost:
$5385
A Federation of Savings Group in Ayalagaya
A key milestone toward self-sufficiency
Karimu is very pleased with the performance of the savings groups we have trained in Ayalagaya. The groups that have graduated from our training are running their meetings efficiently and transparently. We are seeing their savings grow year to year. And those that have taken advantage of our financial assistance program have all repaid their loans with zero late payments. However, we do not want to continue to be the main source of additional capital for groups. We want to support each community to be self-sufficient enabling Karimu to move its focus to other communities.
To that end, we are helping the savings groups that have graduated from our training to form a village savings and loan federation. The federation is a group of member savings groups who pool their resources to enable larger and longer term loans to be made available to savings groups and its members. It operates similarly to a savings group providing member groups with savings, investments, loans and loan insurance. Loans are given to savings groups rather than individual members. The Savings groups process individual member loans as normal. Groups are allowed to borrow up to 3 times their savings but no more than 50% of their prior years total share-out.
Each member group elects representatives to the federation. The federation is a self-governing organization with elected officials from the representatives and a mutually adopted constitution. Since transactions that affect the groups are carried out by their representatives, they are not done under the eye of all of the savings group members. To establish trust in the federation and its processes, the transactions of the federation are modeled on those of a savings group using the VSLA method. It is essential to ensure that federation procedures are fully understood and rigorously implemented in a standardized way. Thus, everyone who represents a savings group at a federation meeting is immediately familiar with the way in which meetings are conducted and is able to carry back reports to their own group that everyone will understand. The federation strives to maintain the same level of simplicity, transparency, and maturity as the savings groups. In addition, the federation has formed an Assessment Committee. This committee is responsible for monitoring the effectiveness and loan portfolio quality of the federation member groups and for assessing the readiness of groups to receive loans from the federation. This is a function that Karimu has been performing up to know, but will train federation members to perform this function for its member groups.
A key distinction from the savings group is that while a traditional savings group is decapitalized annually, the federation is not. Only the profits are shared-out annually so loans can be made year round.
Given the larger loan values, a federation may need access to external funds to be able to meet members' expectations for loans. Once the federation has been fully trained and is operating effectively, Karimu will redirect the Financial Assistance program away from individual savings groups and towards the federation.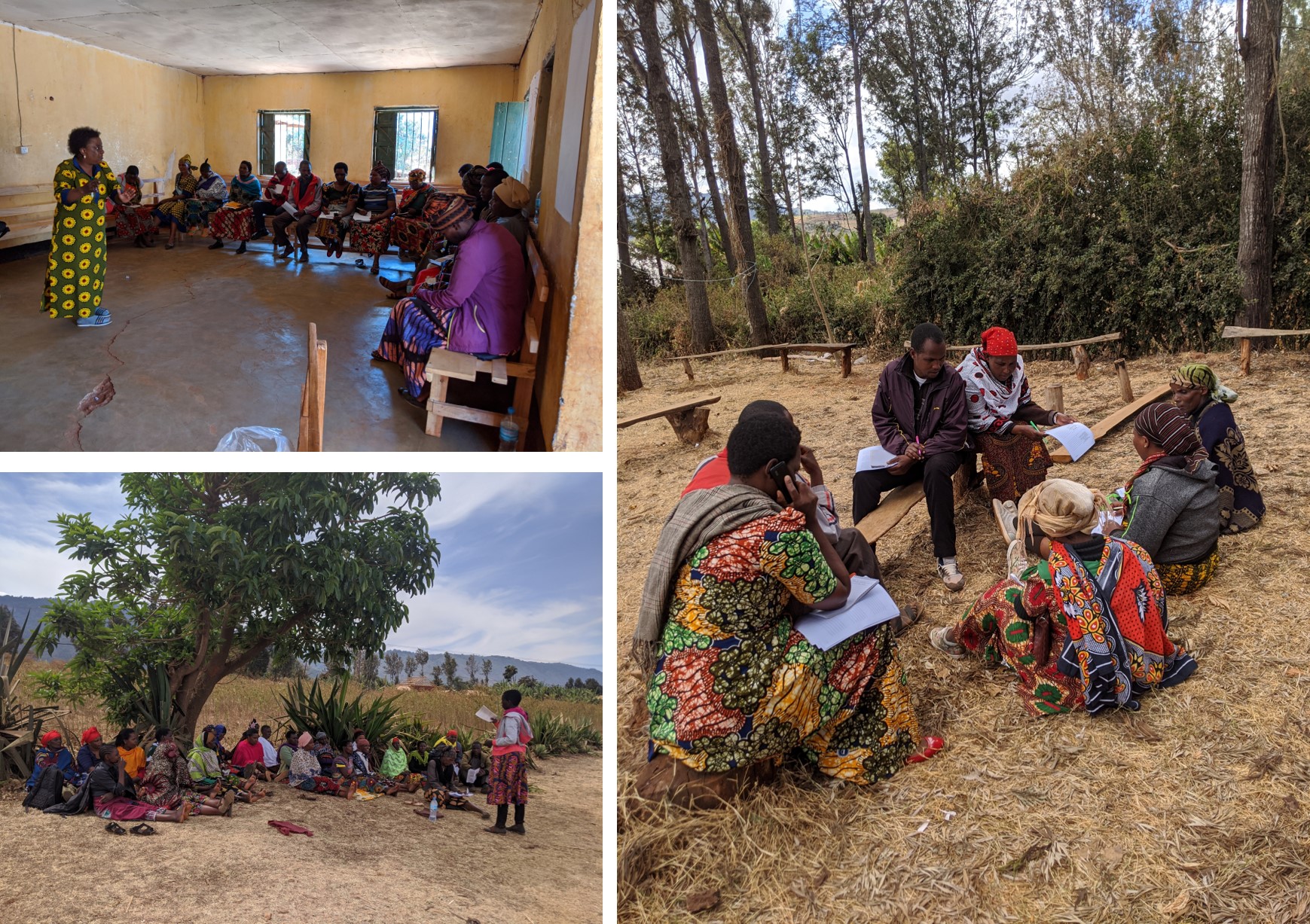 In late September 2022, we invited Tanzanian microfinance expert, Stella Tungaraza, to come train our groups. The federation was officially formed with 8 member groups and 3 representatives from each. In October the group registered with the government and in November opened their bank account. They began saving together in December. We will continue to train and review the Village Savings and Loan Federation procedures and will also train members in how to perform assessments to assure that member groups remain creditworthy and continue to score 80% or above on the assessment. We hope to see the group fully functioning by early 2023.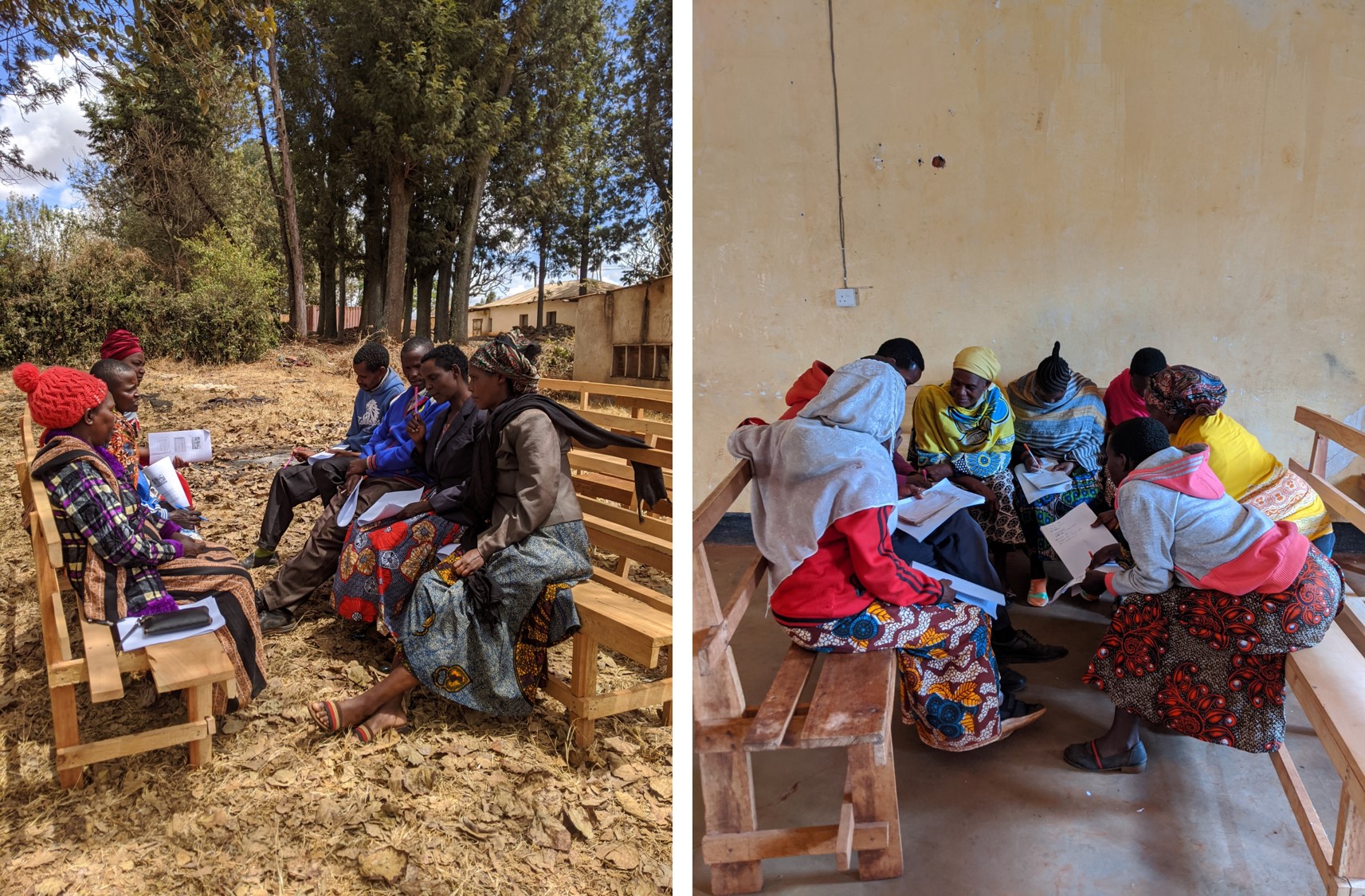 Benefits:
Self-governed group that can mobilize greater capital for loans

Simplified process for Karimu to augment capital available to savings groups
Cost:
Karimu cost: $5385

Community cost: All operational costs are born by the member groups.