Status:
Ongoing
Start Date:
Mar 2019
Cost:
$1,628.07
Transfer Water Maintenance Responsibilities to the Community
Assure longevity of Karimu investment and community benefit
The Ayalagaya Water project was the single largest investment and the largest project that Karimu has undertaken prior to 2018. The water infrastructure consists of the water intake and sedimentation tank, 12 storage and distribution tanks, 119 public water points, 621 private water points, and 17 km (~10.5 miles) of main and distribution pipes.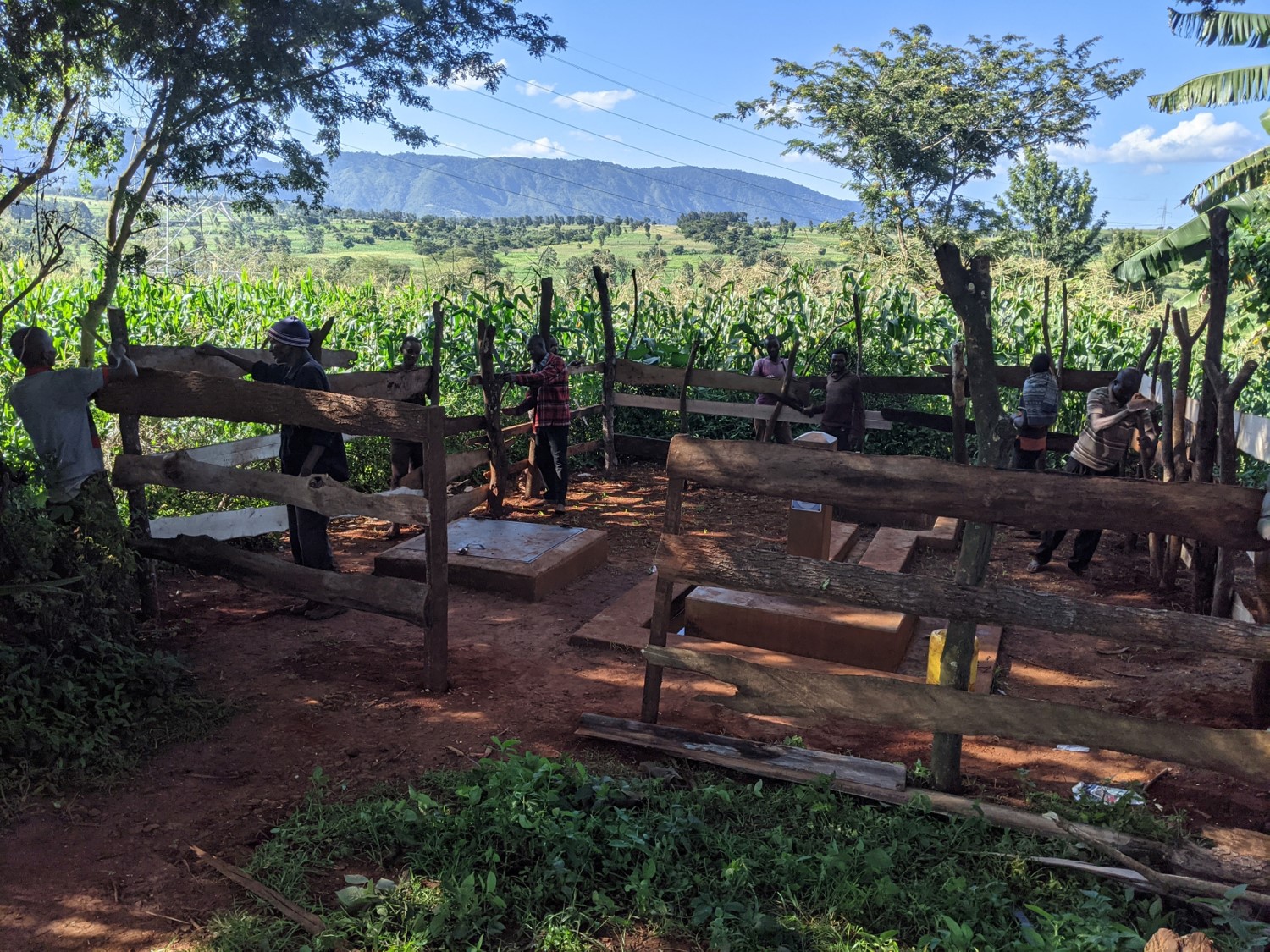 Part of Karimu's agreement with the community to perform construction projects is the requirement to maintain the investments. We see the transfer of this responsibility in three phases:
Phase 1: Karimu leads the monthly management and maintenance of the project and members of the community join us. In the case of the water system maintenance, we worked with the community to form 4 water committees. The Ward Water Committee oversees and coordinates fixes to issues involving multiple wards. The Village Water Committees collect funds from private water points and are responsible for monitoring and maintaining assets wholly contained in their village. Each public water point has a water champion - a community member responsible for inspecting the water point, reporting maintenance issues, ensuring water is not wasted, and that it is used according to our agreement. Water points may only be used for drinking and cooking, not for irrigation nor for sale. People with private water points pay a fee, depending on whether they are a residence or a business. All maintenance is funded by monies collected from private water points. Karimu has implemented a water maintenance dashboard for tracking incidents and their resolution. Karimu and the community can see open and closed incidents by village or subvillage, by month, by asset, etc. New requests for public water points to continue to meet that goal that all households will have clean water within 500m are also funded by the water committees. Private water point construction is funded by that property owner.

Phase 2: As the community becomes comfortable with the process, we move to phase 2 where members of the community lead the management and maintenance and Karimu supports them and oversees the process. We do quarterly maintenance checks to ensure the work is being done well and provide feedback to them.

Phase 3: When it becomes clear that the members don't need our involvement anymore, we move to phase 3. In phase 3, Karimu has transferred all maintenance to the community and Karimu is not involved at all.
Karimu is in Phase 2 with the water project in Ayalagaya. The water committees and the leaders manage and maintain the water project. Unfortunately, as Karimu has stepped back from monthly monitoring, the community-led volunteer monitoring and maintenance has lagged our expectations. We are working with the district water commission and local leaders to develop a different approach to water asset maintenance, one that does not rely solely on volunteer monitoring and one that devotes more of the money received from private water points to water maintenance.


Benefits:
Community independence and ownership of the water infrastructure

Longevity of clean water for the community
Cost:
Karimu: $1,628.07

Community: All maintenance